Accepting New Private Clients
Accepting New Private Clients
A Podcast that Dives into The Feminine Energy
We tackle monthly themes from wealth to purpose
We have an embodied perspective on personal energy & growth
We unpack the patriarchal lens that has diminished our feminine power so we can reclaim it
Listen Now on your Favorite Player
Podcast Reviews from Our Listeners
(About how we tap into the feminine energy)
Such a great show!
This podcast is seriously the bees knees! I love everything about The Feminine Lens and the exploration and conversation around it. Sonya is fantastic, and a thoughtful facilitator of refreshing conversation and insights that are so, so helpful to listeners. This is a good one! (Kourtney Thomas)
A podcast that truly values women
I'm so excited about this podcast! I have been a fan of Sonya's Women in the Business Arena podcast for years and I can't think of anyone better to help women everywhere settle back into their feminine magic and reclaim their worth and power. (Sunshine Kamaloni) 
Important discussions for everyone
I came to this podcast through Sonya's other podcast (Women in the Business Arena). This is not just a podcast for women – it's themes and ideas that everyone can benefit from. Our modern world is geared towards a more masculine approach (doing, goal-setting, achieving, hustling etc) and it's not balanced or sustainable for us as humans! This podcast is part of a really important movement to reclaim the gifts of the feminine energy (creativity, intuition, space, desire) and their place in work(by Sadfacepower) 
Why Listening to a Podcast that Tackles Feminine Energy is Helpful
(AND WHY YOU WANT TO LISTEN TO MORE)
How we look at feminine energy:
We ALL have a powerful tool box filled with feminine & masculine tools
We have spent our lifetimes focused on living through the masculine energy (doing, accomplishing, achieving, action, focus, etc.)
The world has diminished the power of our feminine energy (being, releasing, surrendering, appreciating, feeling, intuition, etc.)
Learning to access and utilize our full power (both masculine & feminine) is what this podcast is all about
What you get from listening:
Insights from women who can access & utilize their feminine power
Strategies & tools to reclaim your power, voice & feminine energy
The truth about personal growth & why so much of the self-development world still comes from the masculine
What it really takes to be your authentic self in every area of your life
Decades of hands-on experience with real people, not just learned knowledge
A Monthly Theme with Four Episodes
From topics like women & wealth to strengths & purpose
Education Episodes with Sonya Stattmann
Each month, your host, Sonya Stattmann, unpacks the monthly theme giving you new perspectives & insights on the topic. Sonya Stattmann is a somatic coach, corporate speaker, TEDx speaker & host of  3 podcasts (The Feminine Lens, Women in the Business Arena, and Reclaiming Ourselves). She has spent the last 23 years working with thousands of individuals, organizations, and leaders around the world on personal development & leadership. She has had multiple businesses aimed at supporting women. She has decades of experience in emotional intelligence, embodied leadership, business, personal growth, spirituality, and psychology.  www.sonyastattmann.com
Conversations with our Mental Health Expert, Laura Shook-Guzman
Laura Shook Guzman, LMFT, and Somatic Psychotherapist for entrepreneurs has been a mental health professional for 23 years. She's the founder of three businesses; the world's first Wellness Coworking Community Soma Vida, the global community Women Who Cowork, and her own therapy practice, Conscious Ambition. Laura sits on the leadership team of Econa, the global center for excellence for entrepreneur mental wellness. Laura is passionate about supporting the emotional health and well-being of purpose-driven, audaciously ambitious entrepreneurs. www.laurashookguzman.com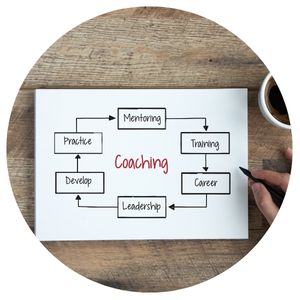 Special Guests & Live Coaching each Month
Each month we bring in special guests who are experts in their fields and have years of experience around each topic. We also have special "Live Coaching" sessions where Sonya helps a guest tackle one of their personal challenges on the air. These sessions are deep and vulnerable and offer the audience a powerful behind-the-scenes look into coaching & personal transformation. 
Panel Episodes with 4 Women & Different Perspectives
What is better than a conversation between two people? How about a panel episode with four perspectives? Our panel episodes are packed with insights and strategies on each topic. You get to hear from women with different backgrounds and experiences. These episodes are enriching and powerful. 
The Feminine Lens Popular Episodes
(These have had the most downloads)
Listen to The Feminine Lens Podcast Episodes
(And if you like what you hear sign up for my Weekly Contemplations emails)
* You will receive an email 1-2 x a month with insights & contemplation exercises.